Records Management, eDiscovery, and Compliance
How are you meeting your legislated and organization records management requirements?
The Challenge
You're thinking about records management for the documents and collaborative content in SharePoint. You know you need good security to avoid another WikiLeaks or Enron. That's good. But…
What about the records in your email system, network file shares, transactional databases, and cloud services?
How can you assure the security of your records when you can't rely on users to accurately and consistently tag records?
How can you ensure your users are accurately filing content?
Complete Records Management
OWCER's complete records management solution helps you increase your records compliance for all of your content by making it easy for users to declare records from the tools they use most: SharePoint, email, file shares, and cloud services. Use SharePoint's powerful tagging, routing, retention, and workflow features to make sure all of your content is retained for the correct duration, in the right place, reviewed when needed, and archived properly. You will greatly reduce legal risks, discovery costs, potential regulatory fines, overall storage costs, and operational costs. Connect even more content sources with our Systems Integration service offering.
Getting started with Office 365 eDiscovery
eDiscovery and compliance doesn't have to be rocket science. Watch this short video to see how easy it is to get started with eDiscovery and compliance in Office 365. Read the rest of the  solution offering to discover the advanced capabilities OWCER brings to your business.
Computer-assisted Classification
Your users just can't seem to accurately tag documents with any consistency. You need properly tagged and classified records to meet your regulated requirements. What can you do? Good data makes all things possible. We incorporate computer-assisted classification to our records management solution. Computer-assisted classification can automatically tag documents or suggest tags for user review. Properly tagged documents are easier to route, secure, review, search for, and archive properly.
Multipart Records
Do you regularly need to declare records composed of multiple files, sections, or references? Do you struggle to correlate multiple files of a clinical trial, product specification, marketing campaign content, legal case content, financial reports, or other multi-part content into an accurate snapshot record? OWCER offers full support for multipart records declaration from SharePoint and connected systems.
Digital Signatures and Encryption
A record is only useful if it is trustworthy and secure. OWCER offers integrated digital signature and encryption modules for your records management process. We even provide trusted third-party records signing services to ensure that your electronic records are legally defensible.
Information Governance
Records management is part of an organization's overall information governance model. Our solution supports both explicit and implicit governance. We provide not only governance policy for your farm but also tools to help enforce, measure, and audit these polices.
Personally Identifiable Information (PII)
Not all records are created equally. All records need to be secured, but records containing PII require even more stringent management processes. We provide tools to handle everything from automated and semi-automated PII identification to tagging, permissions management, and encryption of PII.
Intelligent compliance with Office 365
Organizations are facing significant data overload with the amount of electronic data not only exploding but also getting more complex. Advanced Data Governance in Office 365 will intelligently bring this information overload under control and support our customers' ability to achieve organizational compliance.
Feeling better about digital data and ready to tackle physical records or need industry modules? Read on.
Physical Records
In an ideal world, all of our documents would be in electronic format. But today we still have lots of paper floating around – paper that needs to be tracked, secured, retrieved, routed, and disposed of. OWCER helps you either manage your existing physical records or covert these records to electronic records. You can even correlate electronic records to their physical counterparts when users print out hard copies.
Industry Modules
Your industry has its own unique regulatory challenges. We provide OOTB modules to help you get to compliance fast. Modules include:
DoD 5015.2
eTMF
HIPPA
NRC Appendix B
Custom modules
The Right Tools
How can you help you users properly apply your 100-page records management policy? OWCER brings a combination of its own power management tools as well as tools written by our partners, Collabware and Concept Searching to help your users correctly, consistently, and efficiently manage your organization's records. OWCER's virtual document software for SharePoint picks up where document sets end. Create virtual record sets, sign and encrypt records, even detect retention policy conflicts.

Collabware is proud to be the first and only vendor to offer records managers a comprehensive content lifecycle management product for Microsoft SharePoint, supporting all content stages from content creation to record destruction. Collabware's CLM software delivers a superior user experience, advanced records management features, and complete compliance control for a great price.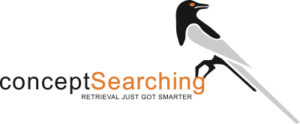 Concept Searching delivers conceptual metadata generation, auto-classification, and taxonomy management utilizing the Smart Content Framework™ for information governance. The infrastructure framework provides a method to mitigate risk, automate processes, manage information, protect privacy, and address compliance issues.