Everything you need for one low price

Small Business Center
Project Management
Customer Management
Vendor Management
Finance Management
Proposals
Marketing
Sales

All the Services
OneDrive (like Dropbox or Google Drive)
Exchange (like GMail)
Skype (like Facetime or WhatsApp)
SharePoint (like nothing you've used before)
Much more…

All the Apps
Outlook
Word
Excel
PowerPoint
Project
Visio
More…
The Office tools you know, in the cloud
A Quick Peek at Office 365
Here's a quick taste of just how incredibly valueable Office 365 is for your business. But as good as this is, OWCER gives you even more. OWCER's Small Business Center gives you project, customer, vendor, and proposal management tools built from the Office tools you already know, and the Office 365 cloud.
Which plan is right for you?
You recognize the need for action – NOW. You want to get moving, but you don't want to spend a lot of money on a major commitment. You want a web based solution that works on any device, will integrate with your existing MS Office install, and can bring your team together in a streamlined manner. OWCER's Web Level Project Management Package has everything you want, for up to 300 users.
You want everything in the Web plan, and you need the latest full versions of Microsoft Office for desktop, mobile devices, and web, with an allowed 5 devices per team member. With OWCER's Pro plan, you'll enjoy hassle-free automatic updates to the latest versions, so that you can focus on running your business and not installing software.
Your business is more complex than most, requiring additional regulatory or industry compliance, advanced reporting, or integration with other systems. OWCER's Advanced plan offers everything in the Web and Pro plans and adds advanced eDiscovery, compliance, reporting, and device management. And with an unlimited number of users, there's nothing stopping your growth.
Having trouble with your project management? Documents kept in too many places? Or perhaps your team is scattered and can't effectively share information. Are you cobbling together a solution with Excel, Dropbox, or cloud based task management apps, and still items fall through the cracks?
We understand, and we have been there ourselves. In fact it took us several years to figure out exactly what project management system we needed, and how to build it. If you don't have years to devote to this process, we invite you to benefit from our experience with Microsoft SharePoint.
You have probably heard of SharePoint, but may not be sure if it can help you, or if you can afford it. You've most likely seen solutions for larger companies, which can be costly, and very involved.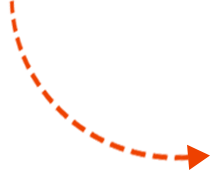 Sign up for our Webinar today!
OWCER experts have helped organizations implement $100M+ IT transformations, report on $1T+ spending, and realize $6M+ in annual operational savings by revamping critical business process.
OWCER is an IT services and strategy company focused on helping financial services, life sciences, DoD, and federal civilian organizations transform technology advances in cloud computing into practical, measurable success.